Hector & Sylfan Brewing Co.




The Brief
Design a new food or drink brand for millenials with a twist. Use our 'mash up' generator to start your initial product idea.

Response
The brand created focuses on the premise of my two late grandfathers meeting at the time of my parents marriage. They both carry a vast history of experiences throughout their extraordinary lives. After deliberation over various brand ideas, this thought couldn't be ignored. Not only did I see it as a homage to their memory, but a concept that would carry a deep sense of meaning. A brand which would capture the attitudes and ideals the millennial generation seeks.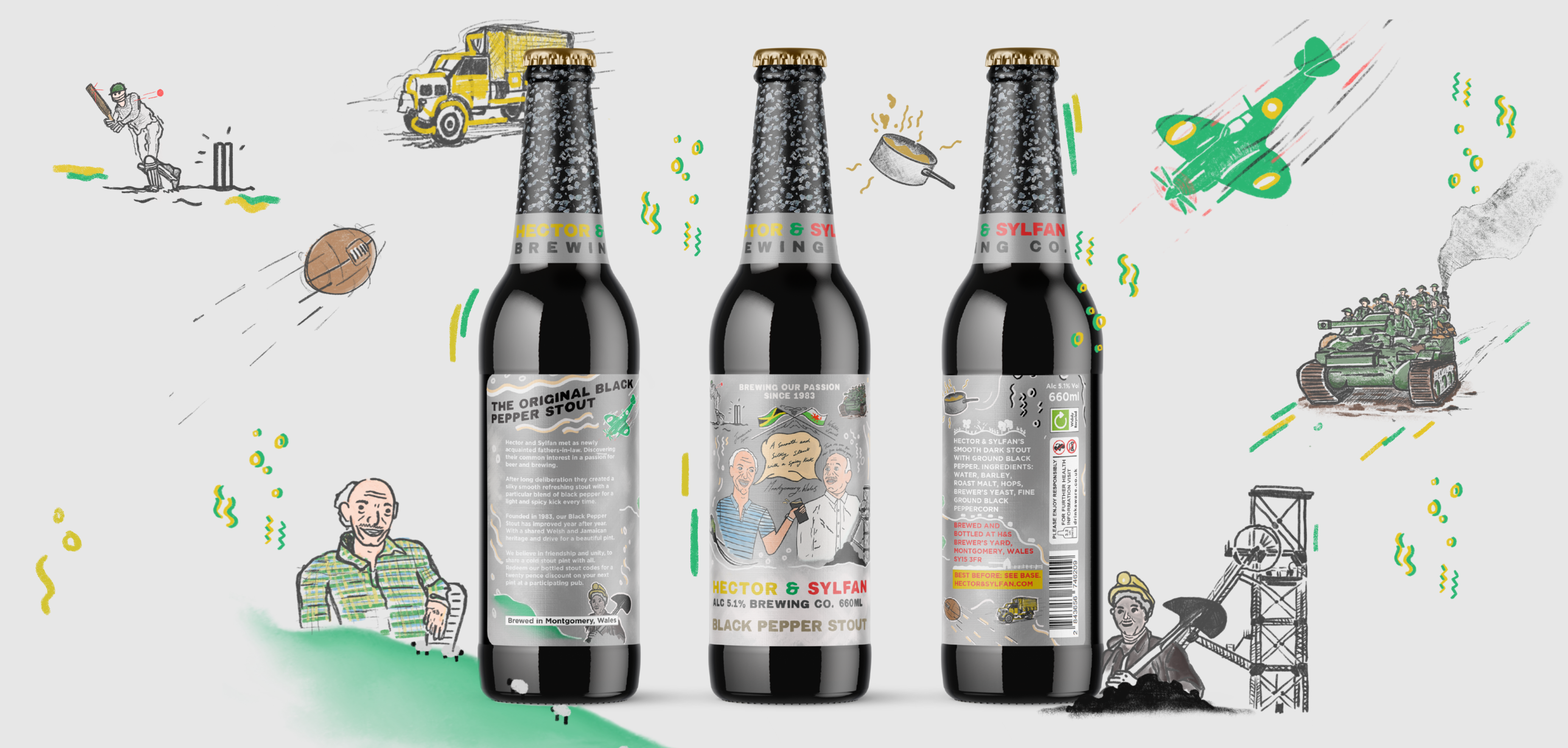 The brewing company focuses on the intent to create a proper drink for all. The partnership between the two founders encourages everyone to put aside all racial difference. It conveniently reflects current attitudes to an inclusive society without judgement.
The illustrative and analogue style emphasises the warm feel of the brand.

A handmade identity. The logo is accompanied by the acrylic brush typeface used for the brand name, continuing to build up the emotional "feel".
Hector & Sylfan is a relaxed, friendly brand, for drinking at home or enjoyed at the pub.
The bottle caps have six different designs to encourage connection to the story of the grandfathers. The collecting scheme encourages the consumer to collect six identical bottle caps to claim a free pint at any participating pub.