Nab & Nancy Bakery




The Brief (Self-Initiated)
Create a fresh new brand identity for a new bakery established within the village of Bollington. Incorporating the geographical nickname given to it, known as the 'Happy Valley'.

Response
The identity has been designed for a conceptual bakery start-up named Nab & Nancy. The name for the business is based upon the two local landmarks which mark the two highest points of either side of the 'happy valley'. While sounding fresh and comtemporary, the name encapsulates not just Bollington but the surrounding rural areas and its natural beauty.
---
Nab & Nancy hopes to bring a fresh and trendy spot to the centre of Bollington village. A bakery that caters to the community and those travelling through it. Despite the trying times for local business, Bollington still has a majority of small local businesses of which many are loyal customers.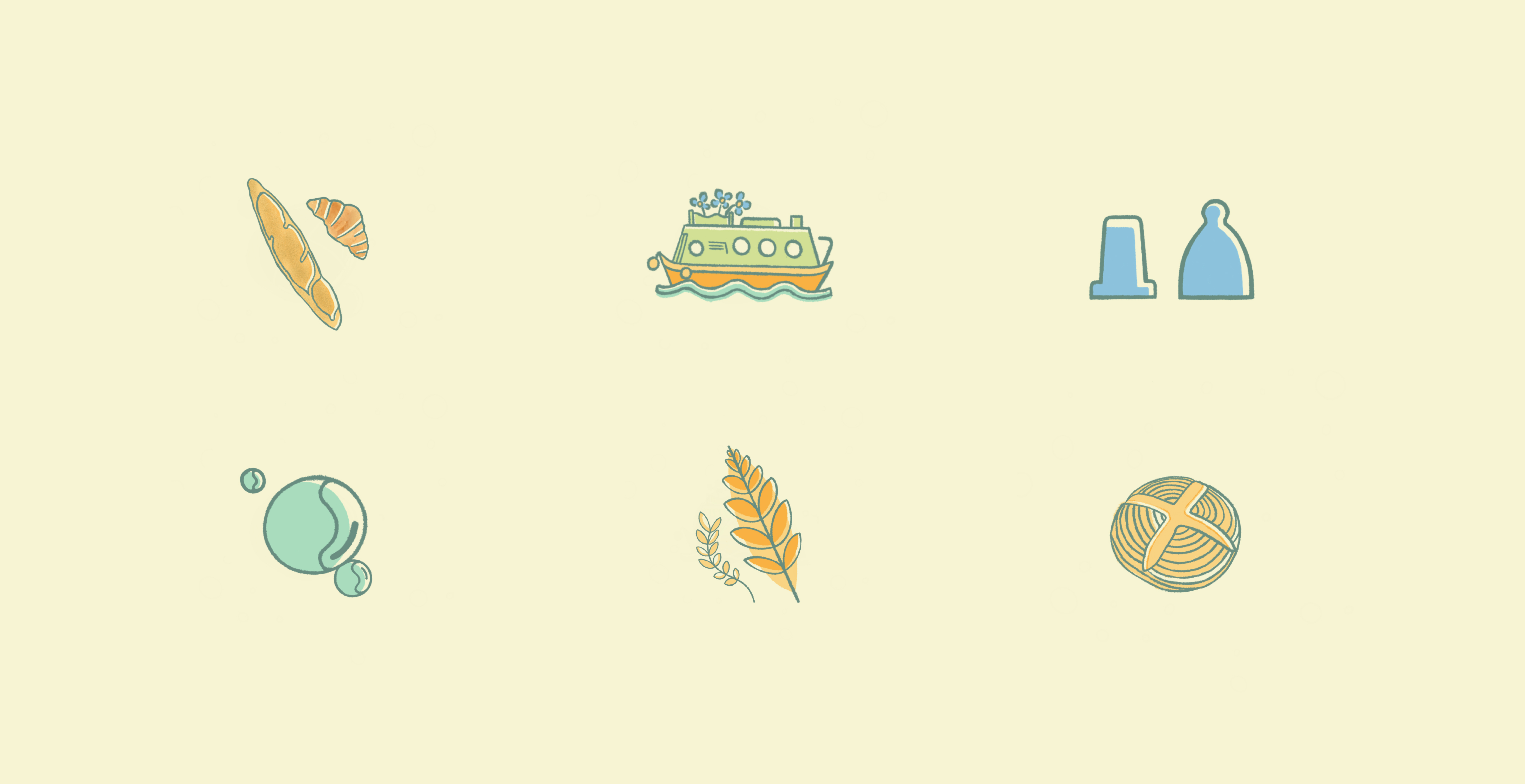 The nab & nancy brand draws inspiration from the various characteristics that make up Bollington and its surrounding areas.

The village is defined by a relaxed and calming environment which features many local walks, a long stretching canal running directly through the village, as well as many scenic views and farmland.
Signature Pattern & Business Cards
The brand focuses on a select number of drawings which reflect the nature of the business, while combining the main representing features of Bollington. These icons have been combined to create a characterful pattern with consistent colours which can be used for various applications across many mediums. Primarily print.

Menu
Nab & Nancy focuses its efforts primarily on quality breads and pastries. However, also functions as a small cafe. The menu is perhaps the most important piece of layout and graphic design the customer will interact with. The Nab & Nancy design focuses on clear and consise information while it is accompanied by the signature pattern, essential to show the bakery's warmth and friendliness.
Bread Packaging
The continous pattern makes for pleasing wrapping paper, which would look to eventually serve as an instantly recognisable visual cue around the village. Keeping the ritual of buying locally made quality bread in the minds of the local community.
Promotional Material and Merchandise
The brand seeks to position itself as a sustainable brand.
Meaning sustainable packaging materials and a push for reusable cups for its coffee service. The bakery will sell only sustainable and reusable products that people are proud to fashion, using variations of brand drawings and patterns.
Online Presence
The bakery's online website will be 'with the times' and ready to serve its customers. Both with a handy online shop which shall serve as a click and collect service, while also providing valuable content such as tips and tricks on making homemade bread. The brand will adopt a close-up photographic style which has proven successful with the foodie culture on social media.